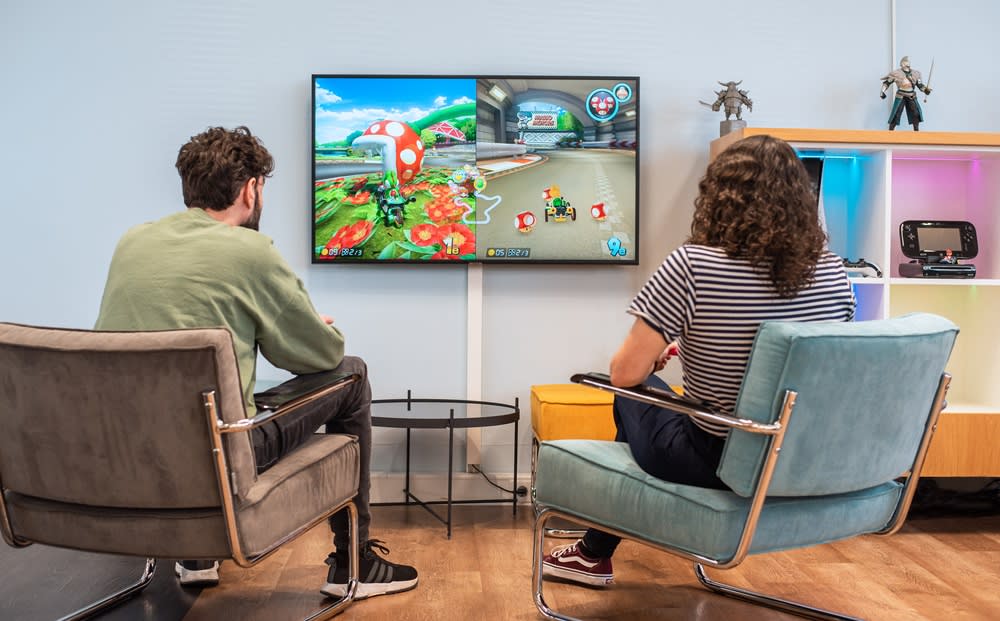 Introduce yourself!
Eindhoven

,

Noord-Brabant

,

Netherlands

Future opportunities
Job description
Sometimes there is that feeling with a company, the feeling that you just have to work there. But when looking on the career page, your dream job is not listed…
Please don't be shy, chase your gut feeling and introduce yourself to us!

Let us know why you want to work at Startselect, what you are very good at, what result you are most proud of, what you can do for us and why we really cannot continue without you. We cannot promise you a job, but you will be the first to attract attention when we have a vacancy that seems to match your experience, qualities and ambitions.

Vacancies may arise in the following fields: Online Marketing, Software Development, Product/Category Management, Customer Support, Data and Finance. If you're application doesn't match one of these, unfortunately we don't have any opportunities for you. 
Job requirements
By expressing your interest via this open application, you give permission to be included in our portfolio for a maximum of 1 year, so that we can find you in the future for any suitable vacancies. If you no longer wish to be included in our portfolio, please let us know.
Why should I apply?
Good question! Many colleagues once chose to apply with us because of the industry we're in. The gaming and entertainment industry and therefore our products and services appeal to many people. Another deciding factor is the challenge that awaits them. Your bed is not already made, there is a lot that can still be built up or improved. This triggers people who love pioneering and who can create something beautiful from their specialism. Often, the vacancy, our ambitions and the growth potential of our company fit in well with the wishes and ambitions someone has for his/her next career step.
What makes Startselect unique?
We are more down-to-earth than a trendy start-up, but more relaxed than a tight corporate. With about 50 employees, we are still a relatively small company that is always developing, while the turnover and scope of our business is large.
What's the best thing about working at Startselect?
Helping to build and make an impact. The feeling that you can really contribute to the growth and success of the company. Achieving or creating something that wasn't even there yesterday, keep developing and in the meantime working towards an ambitious company goal together.
What our employees value most is the freedom and flexibility they are given. You get the freedom to develop and implement your own ideas and projects. You decide how you do your work and how you organise it, as long as the end result is good and goals are achieved. And, of course, the great colleagues, pleasant and informal working atmosphere and the team spirit within our teams!
When might working at Startselect not really suit me?
Working at Startselect is not for everyone and that is okay. There are many reasons to start with us, but just as many reasons not to.
You will probably not be happy with us if you have a strong need for structure, rules and stability. If you like to do things 'because that is how we've always done them'. If you don't feel comfortable with the fact that the future of the company is also in your hands. If you work best within a strong hierarchy or like to come to work dressed in a suit. If you prefer to start the first year quietly, with not too much responsibility or big projects. If you find it difficult to show initiative and make things open for discussion. If you actually like the fact that your project and improvement plan first has to pass through three management layers before you can get to work. And if you don't like it that your contribution and work are noticed.