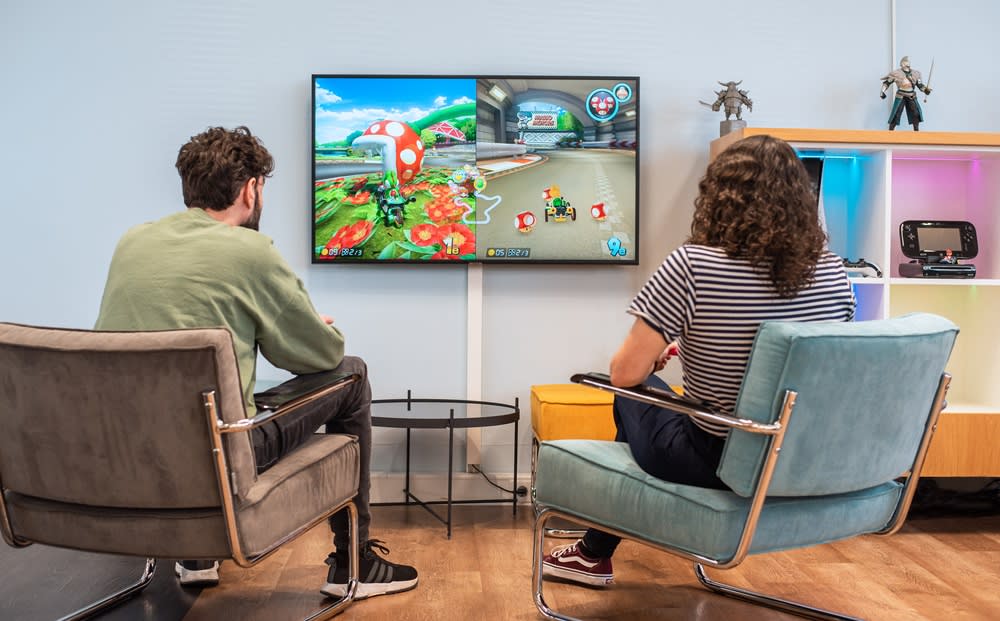 Trade Marketeer (24-40 hours)
Eindhoven

,

Noord-Brabant

,

Netherlands

Category & Product Management
Job description
Do you have experience creating marketing plans together with your suppliers? And would you like to do this within the gaming and e-commerce industry? Then we have a great opportunity for you!

Your position
As a Trade Marketer you are responsible for realizing and building marketing partnerships with the biggest brands within the gaming and digital entertainment industry. Together with our partners you maximize interest in their product and increase visibility. Think about obtaining exclusive product and price promotions, but also setting up shared marketing plans that are partially or fully funded by a supplier.
You ensure a good relationship with all suppliers and proactively make proposals to fully exploit commercial opportunities. You know our suppliers' marketing issues and know how to convince them to invest in campaigns with Startselect. In doing so, you always ensure a healthy balance between the success factors for Startselect and the interests of our suppliers.
Your main responsibilities are:
You provide (strategic) marketing input for the category plans of the Category Manager and you are responsible for the planning and budgeting of the related activities and concepts.
You are responsible for the MDF targets and growth expectations of the accounts under your care and you work closely with the (different) Category Managers in this respect.
You proactively raise MDF (Market Development Funds) from suppliers by pitching marketing plans, promotions and campaigns and then set these up with them
You establish a marketing annual calendar and continuously coordinate Trade Marketing activities with your Marketing colleagues and other Category Managers to ensure alignment between your campaign and content calendar and supplier collaborations.
You brief your colleagues so that all necessary online marketing materials are available on time.
You will keep yourself informed and respond to developments and trends in the market
You develop and maintain a process for continuously obtaining, using and applying relevant up-to-date market data for the category plans.
In this brand new position you will have the freedom and responsibility to use your knowledge and expertise. You will be part of the Category Management team and report to the Head of Category.

About Startselect
We help consumers worldwide make the most of their free time by selling digital gift cards for gaming, streaming, shopping and more. From our office in Eindhoven we are active in 30 countries in Europe, Oceania, North America and the Middle East. We work directly with renowned brands such as Google, Apple, PlayStation, Xbox, Nintendo, Spotify and Netflix. Our customers simply and securely buy a code with their favorite payment method, after which they receive it directly on their screen and by e-mail. No more going to the store or waiting for the postman: Start, Select, Play!
Job requirements
What do you bring into the game?
You have at least a few years of working experience as a Trade Marketeer. Experience within an e-commerce organization or retailer is a plus.
You have a commercial mindset and you have strong negotiation and presentation skills, you are an expert in persuasion and influencing
Your communicative and social skills make you an excellent relationship manager who knows how to achieve a high likability factor with our partners
A good command of the Dutch and English language
What do we bring into the game?

A job for 24-40 hours p/w at Europe's largest online store for digital entertainment
50 great colleagues who are always up for a game in our game room or a game of table soccer
A salary from € 3.500 gross per month for a 40-hour working week (scaling based on relevant knowledge and working experience)
A 13th month in December and 8% holiday pay
25 vacation days on a full-time basis and the option to buy additional vacation days
Good pension scheme where we pay 50% of your premium
Hybrid working: minimum of 2 fixed days p/w at the office, the rest is allowed from home
Work from home allowance of € 2.00 per day and furniture for your workplace at home
Free lunch
Travel allowance
Flexible working hours
Staff discount on our products
Opportunity for personal and professional development, it's up to you to take advantage of it!
Memorable company outings and free entrance to Gamescom: the largest game fair in the world!
Challenge accepted?
Click on the 'apply' button to introduce yourself!
Why should I apply?
Good question! Many colleagues once chose to apply with us because of the industry we're in. The gaming and entertainment industry and therefore our products and services appeal to many people. Another deciding factor is the challenge that awaits them. Your bed is not already made, there is a lot that can still be built up or improved. This triggers people who love pioneering and who can create something beautiful from their specialism. Often, the vacancy, our ambitions and the growth potential of our company fit in well with the wishes and ambitions someone has for his/her next career step.
What makes Startselect unique?
We are more down-to-earth than a trendy start-up, but more relaxed than a tight corporate. With about 50 employees, we are still a relatively small company that is always developing, while the turnover and scope of our business is large.
What's the best thing about working at Startselect?
Helping to build and make an impact. The feeling that you can really contribute to the growth and success of the company. Achieving or creating something that wasn't even there yesterday, keep developing and in the meantime working towards an ambitious company goal together.
What our employees value most is the freedom and flexibility they are given. You get the freedom to develop and implement your own ideas and projects. You decide how you do your work and how you organise it, as long as the end result is good and goals are achieved. And, of course, the great colleagues, pleasant and informal working atmosphere and the team spirit within our teams!
When might working at Startselect not really suit me?
Working at Startselect is not for everyone and that is okay. There are many reasons to start with us, but just as many reasons not to.
You will probably not be happy with us if you have a strong need for structure, rules and stability. If you like to do things 'because that is how we've always done them'. If you don't feel comfortable with the fact that the future of the company is also in your hands. If you work best within a strong hierarchy or like to come to work dressed in a suit. If you prefer to start the first year quietly, with not too much responsibility or big projects. If you find it difficult to show initiative and make things open for discussion. If you actually like the fact that your project and improvement plan first has to pass through three management layers before you can get to work. And if you don't like it that your contribution and work are noticed.